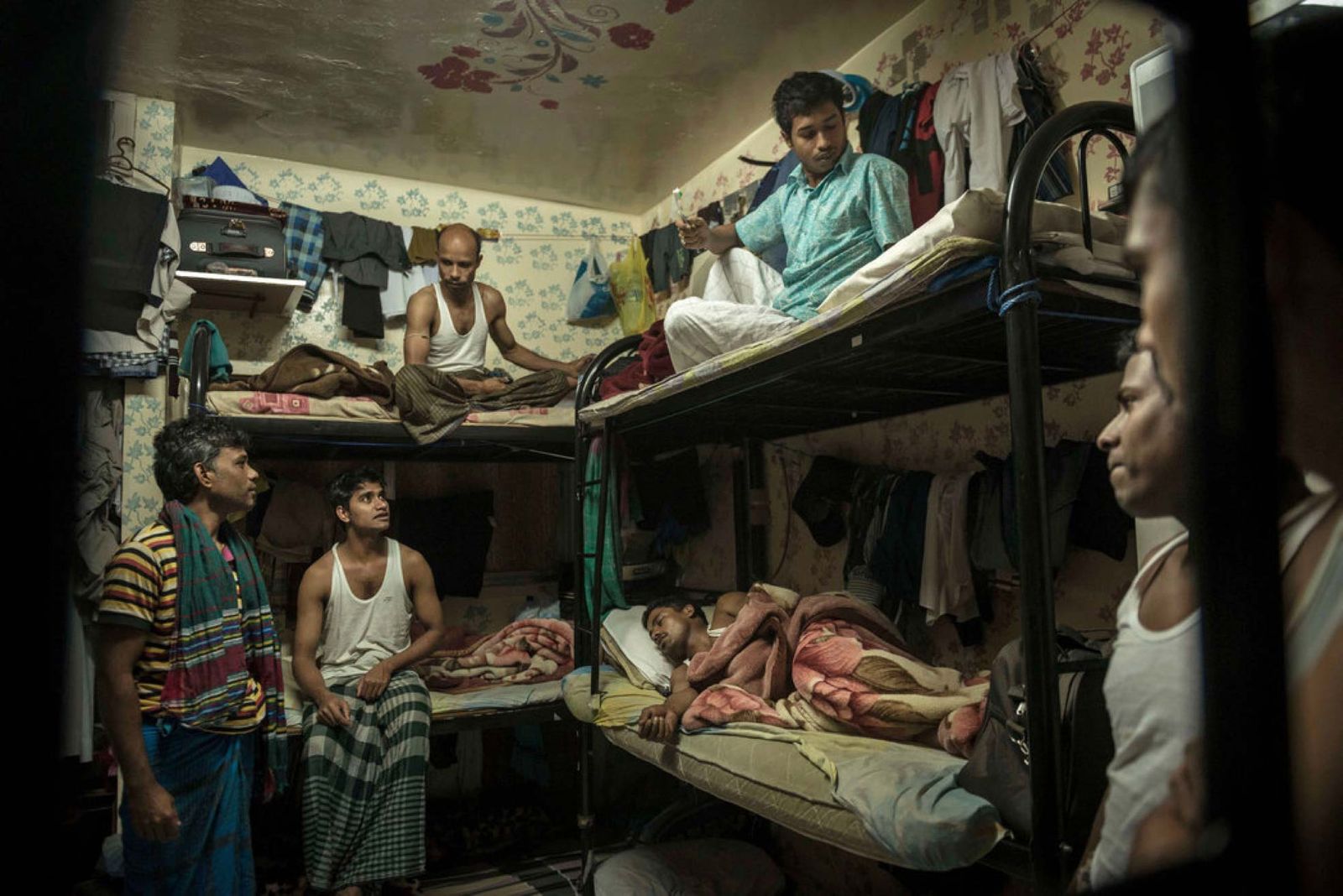 Amplifying the voices of the disempowered.
Migrant-Rights.org (MR) aims to change attitudes and practices towards migrant workers through evidence-based reporting and offline engagement with all key stakeholders. Our bilingual platform features original research, policy analysis, campaigns, and resources for migrant workers. We work with migrant communities, employers, recruiters, international organisations, and governments to facilitate understanding and information exchange. Our learnings feed back into our reporting and vice-versa.
MR's vision is for the human rights of migrant workers in the GCC to be understood, protected, and fully realized. All of our work falls under three core buckets:
We document and spotlight emerging migrant rights issues and abuses across the GCC
We work closely with key stakeholders across the ecosystem, and support them to implement our recommendations in their unique contexts
We build and nurture a regional network of advocates, to strengthen solidarity, knowledge sharing, and community support
Our bilingual platform features original research and reporting, policy analysis, campaigns, and resources for migrant workers.
Our current priority work areas include:
Global Advocacy
Our original research and reporting informs our advocacy with UN mechanisms, international organisations, and other global forums. We not only document rights abuses, but provide practical solutions to issues raised to translate pressure into actionable steps. Though closed civil society spaces generally preclude direct advocacy, we leverage GCC governments' concern with their public image to promote accountability and encourage better practices.
Domestic Workers Advocacy
We advocate for the rights of migrant domestic workers in the Gulf with employers of domestic workers, influential institutions, and governments of origin and destination. Informed by the experiences of migrant women and our first-hand reporting, we work on improving relationships between employers and workers, tackle recruitment reform, and encourage governments in countries of origin to act responsibly.
Community Engagement
We work with local communities to promote a rights-based understanding of migration and labour through discussion circles, live events, and social media campaigns. We engage closely with migrants, youth, businesses, and other employers to raise awareness, bridge social gaps, and build solidarity.

Impact
Informing strategies and policies various stakeholders, including governments, businesses, recruitment agencies, migrant groups, and other organisations
Impact
Improved media coverage on migration and challenging narratives on migration
Impact
Encouraged and supported grassroots, citizen- and migrant-led contributions to combat racism and discrimination
Impact
Provided information and resources about the Gulf to organizations in sending countries
Impact
Provided support to migrants by connecting them with on-the-ground organizations and individuals
Impact
Promoted dialogue on migrant rights within regional communities and locating migrant rights within a wider rights-based discourse.
Support our growth!
Help improve data and research on migrant workers to produce evidence-based policy alternatives and reports
Donate
Explore our other platforms